Katrina takes us back to a thoughtful and personal moment in her pre-teen years, and shares the important role her father played as her champion.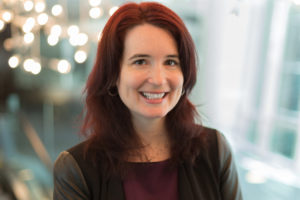 "Middle school, those pre-teen years of self-doubt are in my opinion the most important times for women to have a champion. While my brother and sister were both athletic and musically inclined, I identified as the smart one. I studied hard, got good grades and I loved school. When the opportunity came to apply for a gifted and talented program I jumped at it, excited for the new challenge.
The rejection arrived a few weeks later and I was devastated. I felt my entire identity was being challenged… if I wasn't athletic, couldn't carry a tune in a bucket and now I wasn't the smart one, then what was I? 
My dad, my first champion, sat me down and said to me, "Just because you didn't fit THEIR criteria doesn't mean you aren't smart. They don't get to define who you are, only you can define you." Those words stuck with me throughout my school years when I learned I don't perform to my potential on standardized tests, when I struggled with some of my advanced math concepts, and even when I tried to quit after reading an article that girls are not good at math.
My dad always pushed me to be better, to believe in myself, to define my own being; and he ensured I had a strong foundation when I left for college and my greatest champion wasn't a room away."
(To be continued…)
– Katrina, Operations Program Manager, New York City